Friedrich Kleinhapl's repertoire ranges in chamber music as well as in solo concerts from classic to modern. The instrumentation he is performing with most are: cello solo, cello and piano, orchestra, chamber orchestra, brass orchestra and choir. With these instrumentations, he plays numerous works of the standard repertoire as well as lesser known pieces. Regularly, there are cello concerts composed for just him and are premiered by him.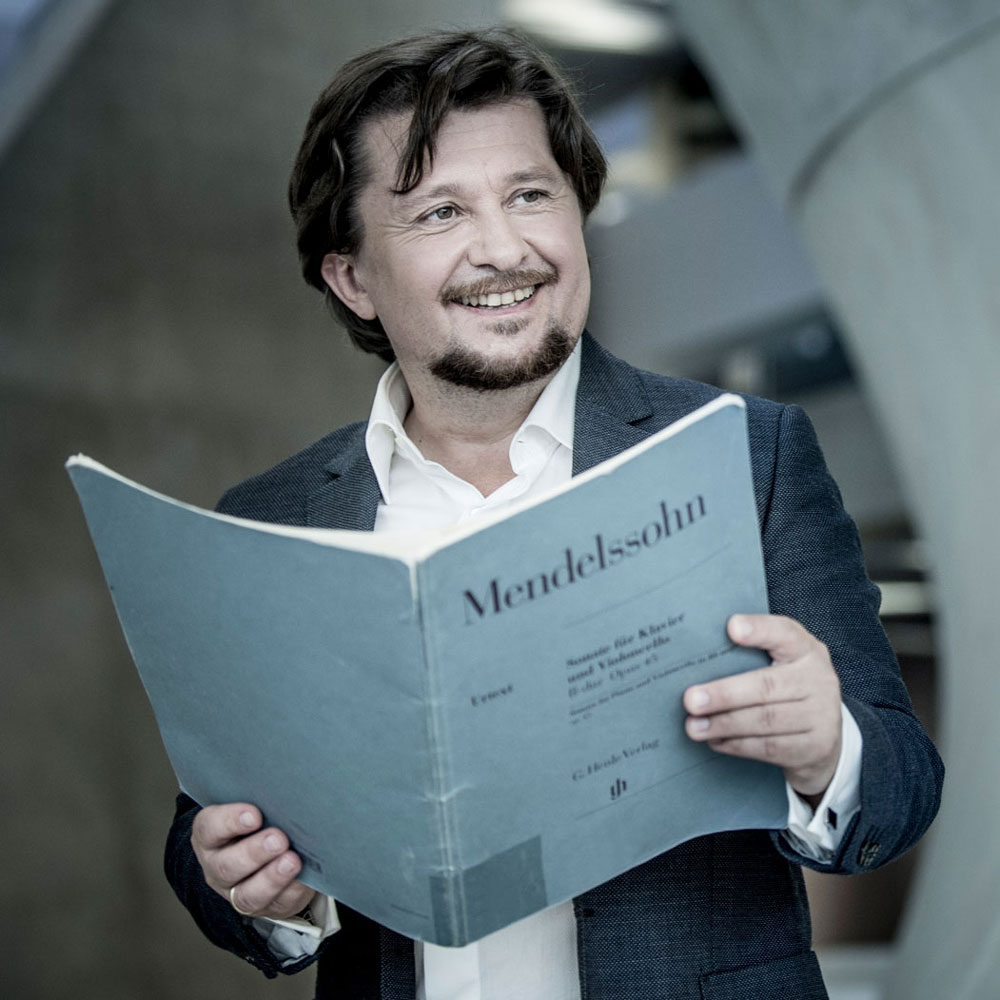 "You are interpreting Bach's suites, indeed new and different to the usual but interesting and very convincing." – Paul Tortelier was excited about Friedrich Kleinhapl's approach to Bach's solo suites – his core repertoire for cello solo. With his interpretation of the suites, the cellist has already achieved great success at many festivals. The steady search for 'arcs of suspense' and contrasts characterize also Friedrich Kleinhapl's solo programs. That is why he likes to combine Bach's suites with compositions from the 20th century.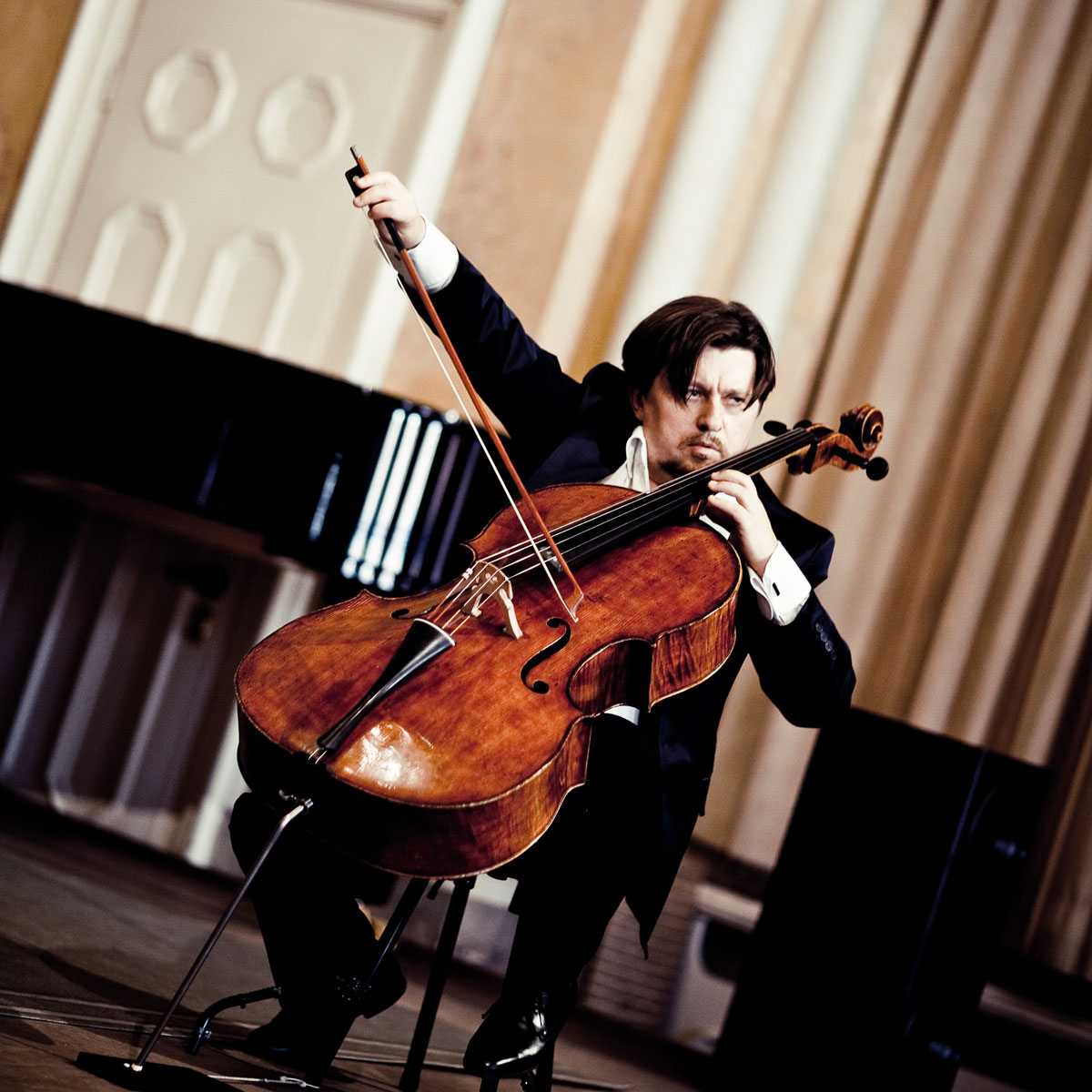 Repertoire cello and piano
"The cello-piano literature is one of the most beautiful works ever written."
There are only a few cello-piano duos worldwide who steadily make music together. Friedrich Kleinhapls' duo with the brilliant German pianist Andreas Woyke
(www.andreas-woyke.com) is one of them. Since 2003 the two musicians are performing worldwide as a duo and have recorded eight CDs during this time. They
were awarded numerous international prizes. "During the 13 years of working together a deep inner understanding has developed. To make music with such intimacy and spontaneity is simply not to exceed anymore out of my perspective." Numerous international journalists rave over the expressive and often as entirely newly portrayed interpretations. The duo dedicates itself to the classical repertoire as well as the modern and borderline choices to other musical tendencies. Extremely appreciated are programs as: "Pasión Tango", "The two Sons of Bach", "Three colors Paris", "Rebels against Time", "Pasticcio Programs".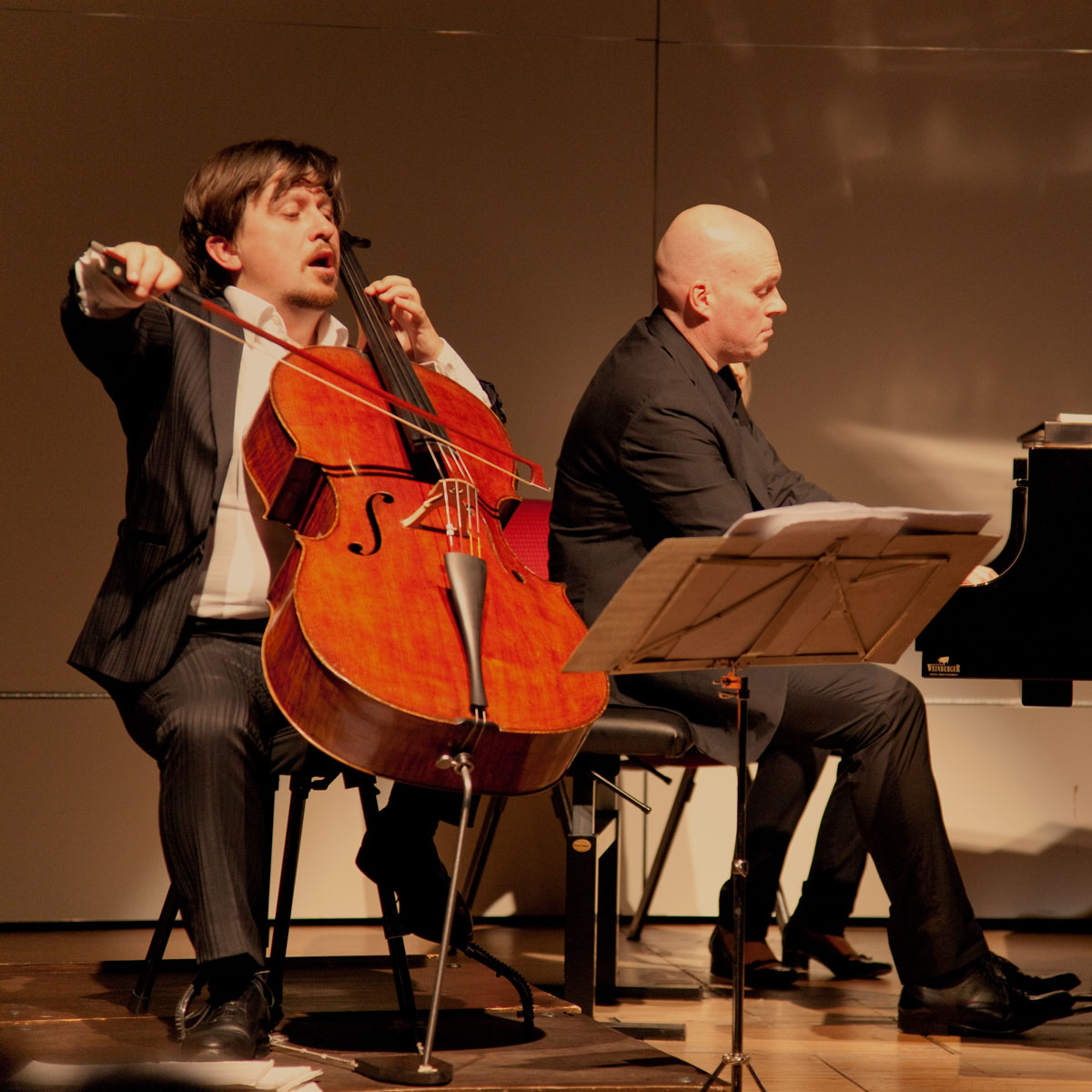 Repertoire cello with orchestra
Friedrich Kleinhapl's repertoire offers, besides the great and famous cello concerts, also lesser known and many concerts composed just for and premiered by him. Among the solo concerts, Dvoraks' cello concert naturally takes up an exceptional position. There is no cellist who can escape the brilliantly composed masterpiece, most certainly not Friedrich Kleinhapl who sees his roots in the romanticism. "Just to play this of all concerts with the Mariinsky orchestra and Valery Gergiev is simply intoxicating. But there are also many other concerts and pieces which are almost unknown or forgotten but still fascinating, as for instance pieces by Max Bruch."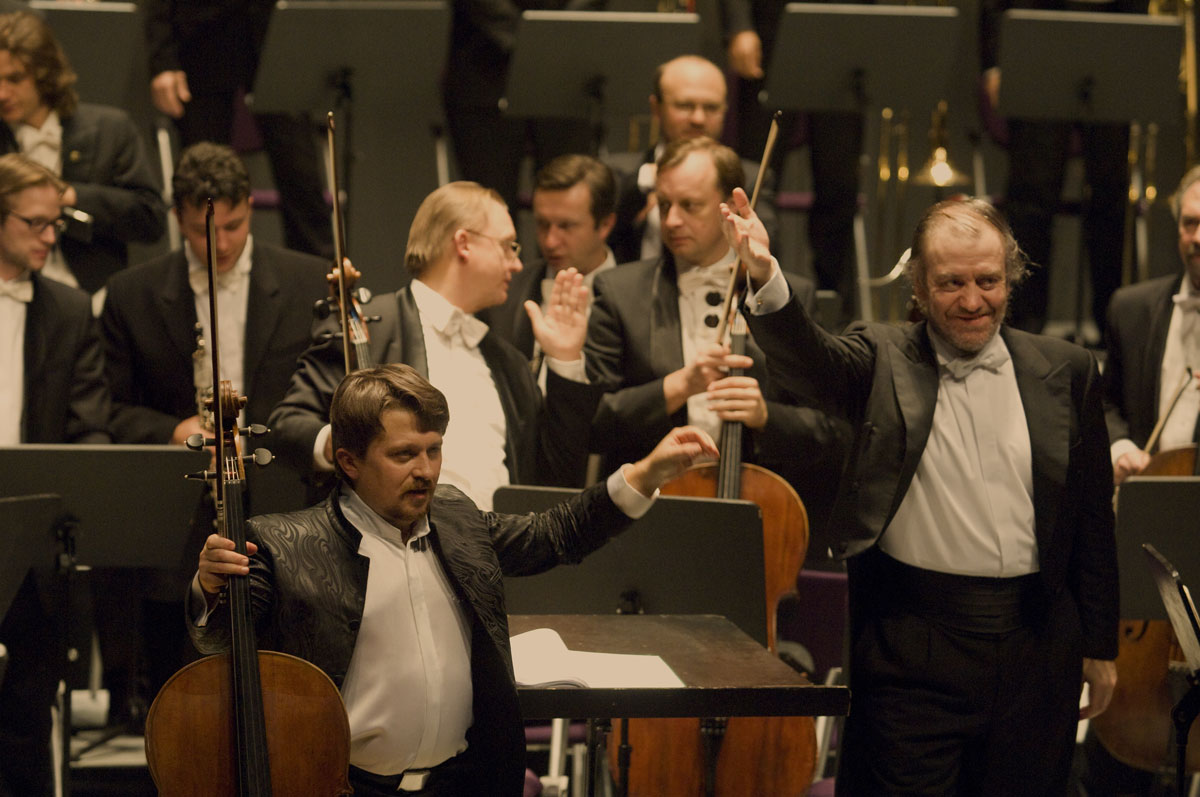 Cello with chamber orchestra
The repertoire for cello and chamber orchestra is reduced many times to the famous work by Haydn, Vivaldi and Boccherini. But very interesting concerts were composed particularly during the 20th century. In this instrumentation, particularly the cello concerts by Boccherini, Vivaldi and Haydn are well known. In addition, numerous famous composers have written cello concerts in small instrumentation specifically for Friedrich Kleinhapl. His repertoire is completed by pieces of notable composers of the 20th century like the cello concert by Dimitri Shostakovich and the 2nd cello concerty by Nino Rota.
Cello with brass orchestra
Of very high importance and meaning among the solo concerts conveys Friedrich Gulda's concert for cello and brass orchestra. With its wandering between pop-rock,
Viennese classic and modern as well as folk brass music, it contradicts all traditions and rules of art. "In the beginning, I had to listen many times to critics by colleagues and journalists that I stoop to play this piece. In the meantime, the tide has turned. It belongs to the standard pieces of the literature of the cello. And from my point of view, rightly so: it is not only written technically brilliant but offers the cellist also all opportunities to fascinate the audience. Beyond that it is also a unique example for the fact that jokes and a little fun also have their spot in classic music. Performed for instance, with the Somin Bolivar orechstra.
Further pieces for cello and big brass orchestra: Mark Ellerby: "Via Crucis"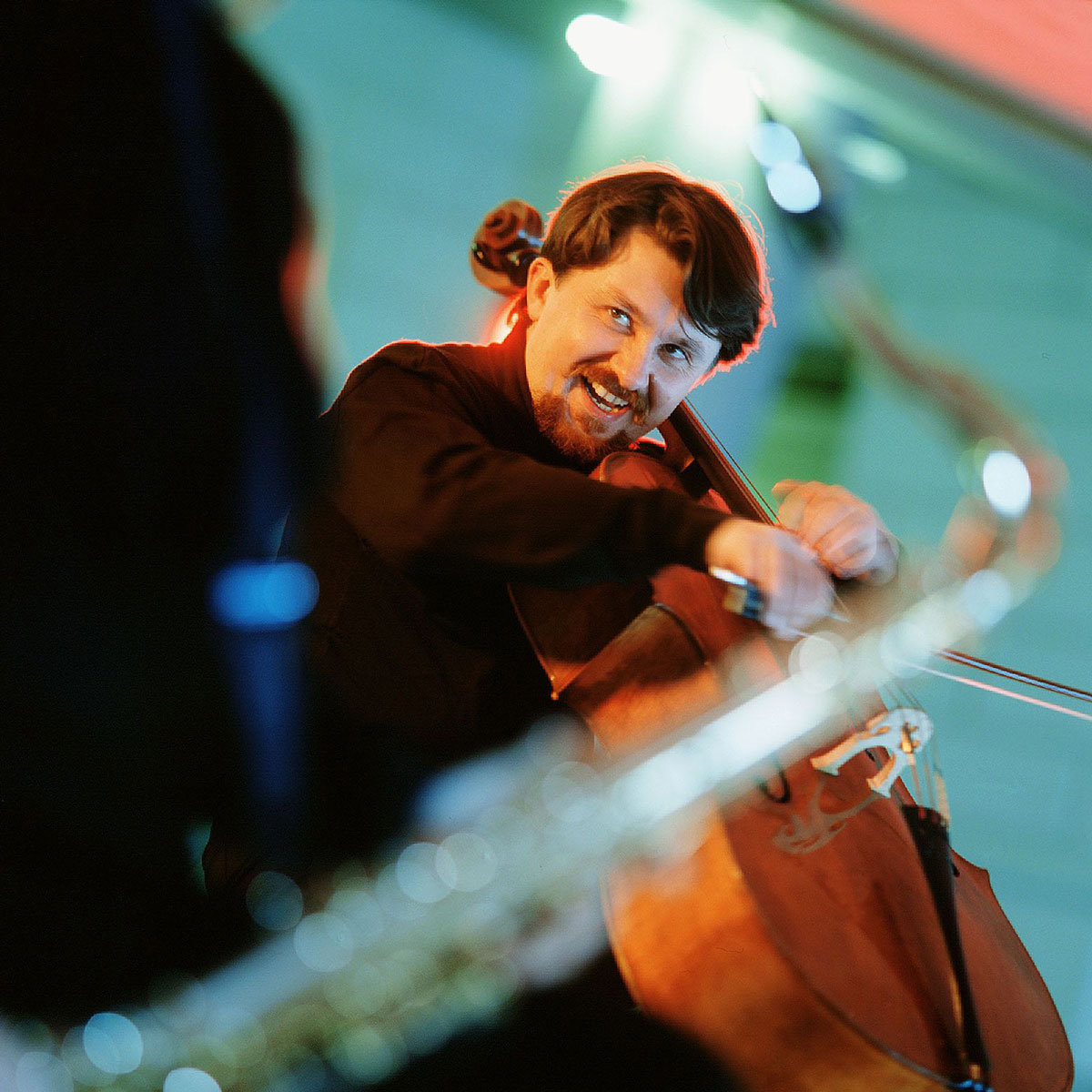 "Cantile of the Sun / Sonnengesang" for cello, choir and percussion. Technically it is extremely challenging for the soloist as well as for the choir and for the percussionist. After a performance with "Chorus sine Nomine" under guidance of Johannes Hiemetsberger, Sofia Gubaidulina wrote in a letter: "There are happy moments in a composer's life – and that is when he meets certain interpreters of his work. One of these happy encounters occurred during the performance of my "Cantile of the Sun" by Friedrich Kleinhapl. I experienced with Friedrich Kleinhapl's performance an extraordinary deep engaging with the inner content of my composition "Cantile of the Sun" and a complete realization of the piece's leading thought. For this piece, the masterly control of all essential techniques of sound production, perfection and artistry, sense and will – all this revealed in a single, truly creative act. An unforgettable experience!
Other pieces for cello with choir are for instance Johannes Berauer's "Becoming, Being, Vanishing / Werden, Sein, Vergehen" for choir, 2 drummers, and solo cello (composed for Friedrich Kleinhapl) "Syyati" by John Taverner, "Stabat Mater" by Knut Nystedt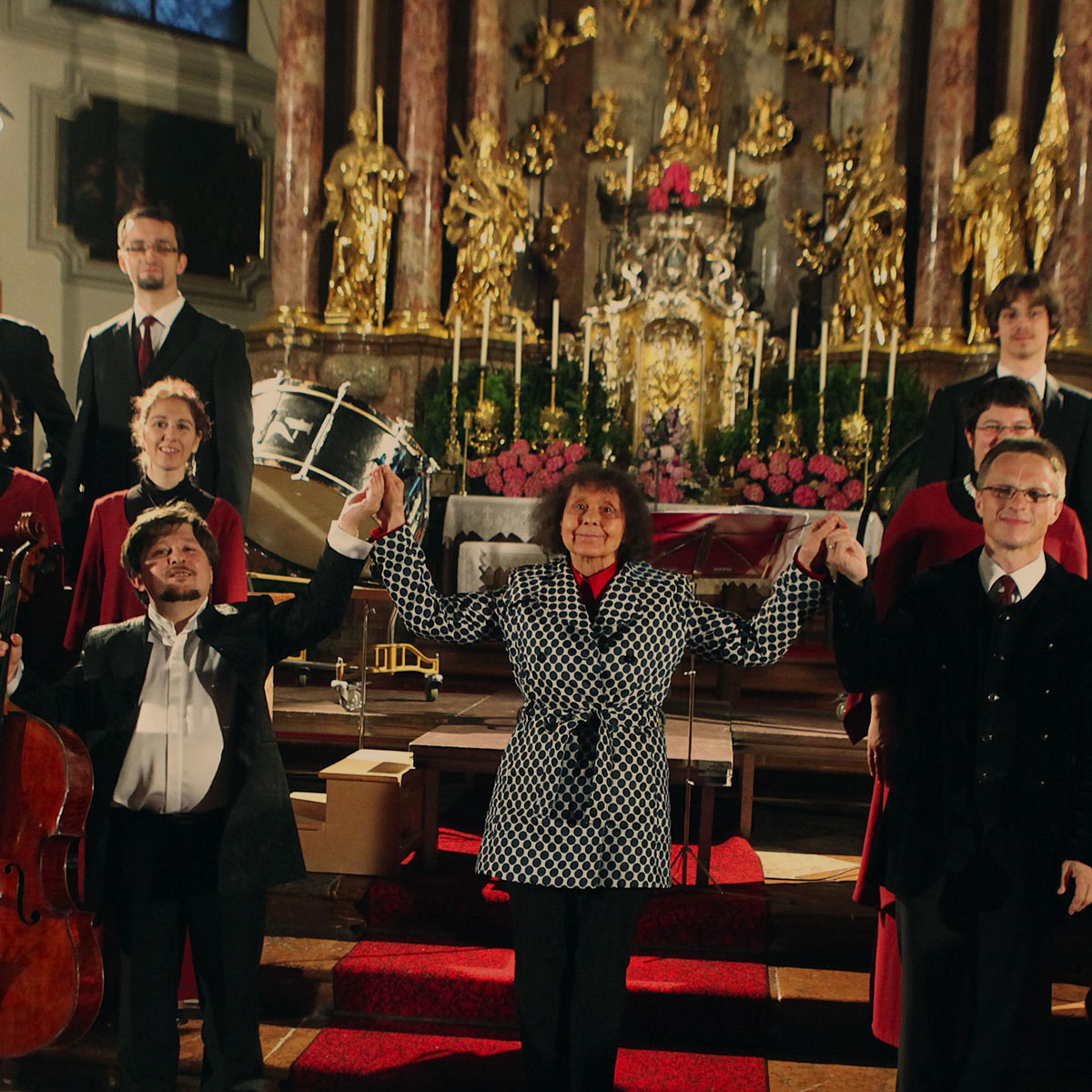 An initial attempt to dive into the world of jazz. The concert was written for Friedrich Kleinhapl by the renowned American composter and jazz trombonist Ed Neumeister, first performed at the Styriarte in 2004 and recorded on CD with the Jazz Big Band Graz under guidance of Sigi Feigl.